Project Type

Visual System Development
Print Book Design
Experimental Typography
Project What? Why? How?
"i am not american" is a multi-narrative book combining texts of the Declaration of Independence and my narrative of the American identity. The Declaration and modern-day society share a strive for freedom through demonstrative actions. The book documents my engagement about America's war towards freedom; I cannot relate to this aggressive identity of America. The essence of the book is to answer two questions: what does it mean to be American, and am I American?

Within the beginning and initial notes, I was very uncomfortable as anything with American identity, politics, or history are topics I am not confident in and don't put too much focus on. In early development, I wanted to create of system of narratives of different colors overlapping each other and will be revealed with color coded glasses.
However through further ideation, the concept of "I am not American" as a bold narrative came to mind and I took a personal risk to make this my voice. This aggressive phrase was met with another round of annotations of the Declaration, yet with a more agitated way of marking.
Following from this initial phrase and the processes I learned, the development of the cover (and eventually visual language) came into fruition as shown above. Steps of bitmapping and textures were encouraged from tutorials and a handwritten element was added to further enhance my voice.

The image treatment and ripped paper was developed from bitmapping tutorials and encouragement to get messy and use texture from peers and my professor. Taking physical tasks of ripping paper, scanning, bit mapping, reprinting, ripping, and rescanning was an interesting practice of using both analogue and digital methods to develop images and design.

During this time, I ordered an iPad to further insert a more analogue feel within my digital projects. With the addition of a handwritten narrative to contrast the typed Declaration, it creates a personal physical essence within the digital process of the book. A hand written element provides a more human voice and presences within my narrative as opposed to another type face on the page.

During the creation of spread with type and images, the book "House of Leaves" by Mark Z. Danielewski was shown as an example of experimental type and how to break boundaries with type. "House of Leaves" offered a beginning look on how to contruct type and text that is hidden, manipulated, and controlled to tell a specific narrative and to format a spread.
My first design of the book held a lot of presence: holding books within the book, having sticking bold forms to direct the eye, and even contrasting spreads to flow the two narratives together. However after some review, there was a personal question: Was this a project which presented my narrative correctly or was I trying to do too much?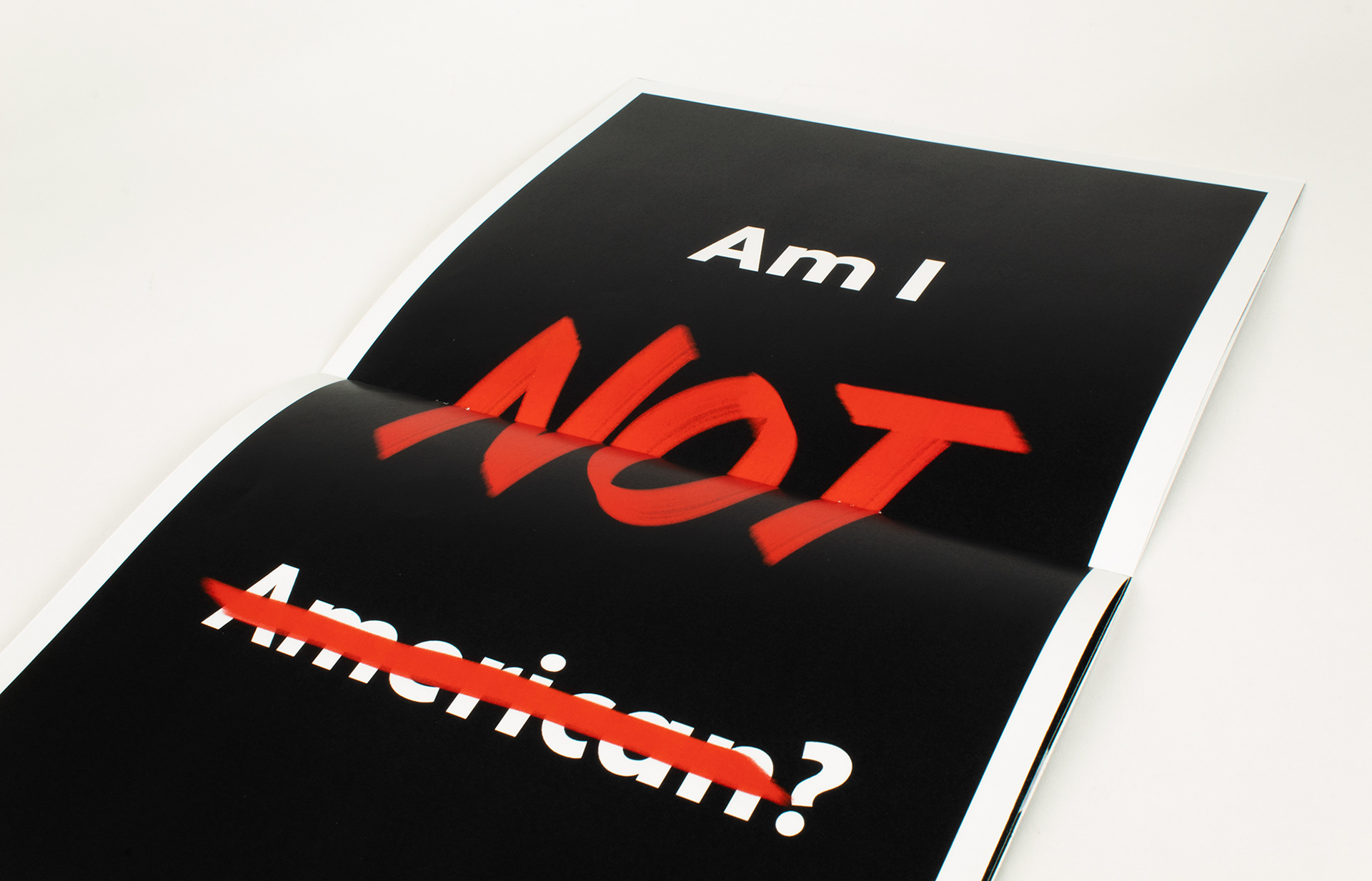 After the first design, I decided to push a redesign because of a factor of quality over quantity. I personally felt like I was doing more to flourish the work rather than looking at purpose and intention of the design. Thus, I pushed a version where there was more of an emphasis of what is my narrative and how am I going to tell it. The visual language stayed the same but spreads were changed to create a better connective story.